Sorry for the lack of updates.
i have been busy collecting stuff for the different parts.
I decided to spend some money on the Godzilla mask. It arrived a week ago.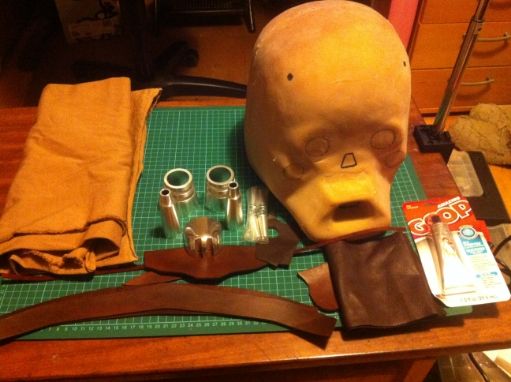 I was really impressed with the mask. The latex part and aluminum parts looked impressive.
On the downside, i think it has been a while since Adam made this kit. The leather pieces was stiff as boards.
i had to spend some time kneading them back to life.
And the fabric was way too brown for my likings. I decided not to use it. Maybe it can be used for the sash.
Aluminum, leather and the first pieces of fabric glued in place.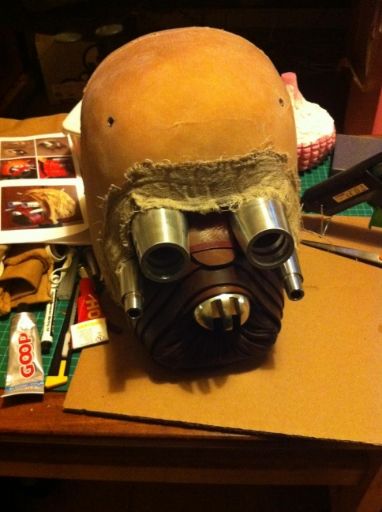 The almost finished mask. Needs more weathring.